Review: Mystic Reaper Fly Rod
"What rod should I get?"
That is the age-old question for anyone either starting their pursuit of fly fishing or just looking to add to the collection. There are a plethora of options out there and I could probably write pages on pages of different options from all price points. Once I started guiding, I needed start adding to my collection of rods and I needed to choose something that would help my clients feel as comfortable as possible and not worry about their rod failing them. This was also a set up for my wife so I didn't want to invest in a half ass set up for her as well.
My good friend Mike over at The South Platte Fly Shoppe in Woodland Park, CO pointed me toward the Mystic Reaper. The action was nice, and so was the price, so I decided to couple that with an Echo Ion reel and get on my merry way. One of my selling points was that Mystic sent tips to them just in case someone needed a replacement, that way I could be back in business without having to send it in! Little did I know that I was going to fall in love with this combo.
The Reaper is one of the most accurate rods I have ever used. I love the way it casts and honestly, it allows me to place my fly where I want it to go every time, without having to re-cast a couple of extra times. My wife feels more confident with her cast and every time a client uses this rod, they ask where to get one!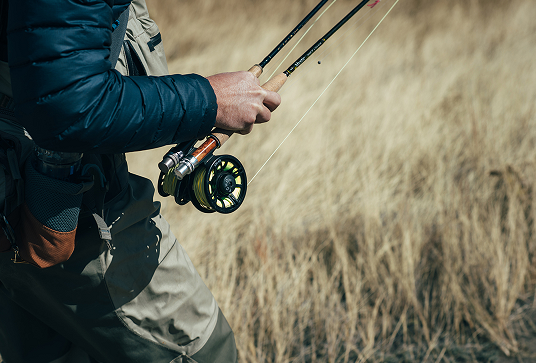 (photo credit: Joel Strayer)
The Mystic Reaper official description
(sourced from www.mysticoutdoors.com)
Definitive proof that price alone does not determine value.
The Reaper fly rod is a true tip-flex, fast action rod with performance characteristics similar to those found in more expensive fast action fly rods available on the market. By utilizing modern multi-modulus layups, Mystic has created a rod with a very supple tip capable of protecting light tippet while at the same time delivering immense power through the middle and the lower sections of the blank. Like all Mystic fly rods, the Reaper is true to line size and several of the models are saltwater safe. The end result is a rocket launcher of a rod that redefines what "fast action" should really be all about. The reaper is offered in line sizes from delicate 3 weight designed with Brook Trout in mind to a 10 weight powerhouse, capable of handling trophy class Northern Pike and Muskie.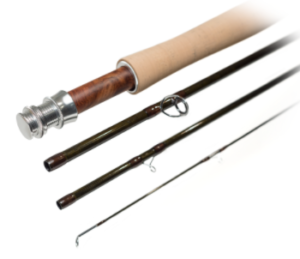 Why I love Mystic
So these guys are one of my favorite fly fishing companies. They won me over when I sent in my rod for repair. I had a crack in the rod on the base section, just above the handle. This was due to my lack of awareness of how wind and car doors are a guide's worst nightmare.
I sent my rod in and not only was there a very quick turnaround, they communicated with me throughout the entire process. I had one person communicating with me, and he even called me with updates as well. Their customer service is no joke and they know how important it is to get back on the water as soon as possible! It is so easy for a company that is growing and scaling like they are, to lose their human touch, and they made me feel like their top priority!
They are willing to put their money where their mouth is with their "Dare to Compare" philosophy. They WANT you to compare their rods to competitors. That's a freaking power move.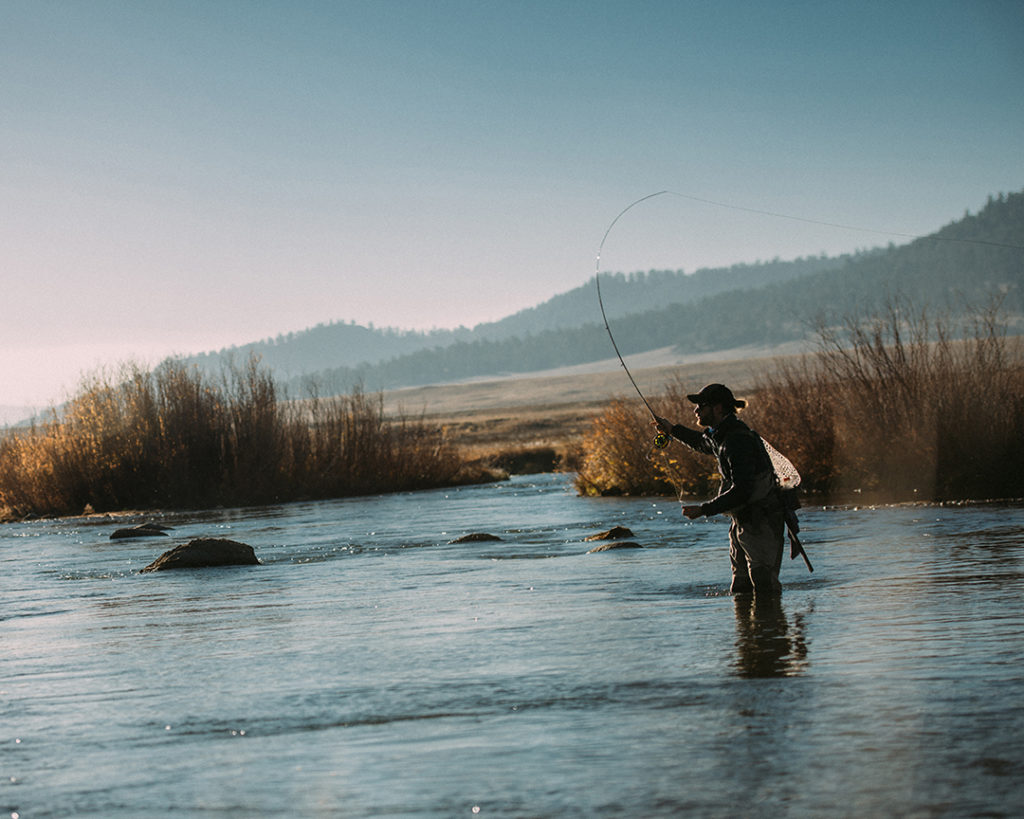 (photo credit: Joel Strayer)
The Mystic Story
(Also sourced from Mystic's website)
US based rod manufacturer. As I read their story, it sounds like they put years of work into the creation of these incredible rods and turns out folks really loved what they were putting out. They hand an exhibit at the Somerset Fly Fishing Show where they were motivated by dealers and other fly shops to switch from direct sales to growing their business through their outfitters, shops, and guides.
Ten years later they are operating a thriving family business, in a 7000 square foot facility within casting distance of the Looking Glass. Since then they have gown around 15% year over year and which allowed them to increase their production and add logo apparel to their line up as well!
Single Geared is an advertising supported website and includes affiliate links. If you click on a product and purchase something from that website, we may be compensated. Learn about our advertising policies here.