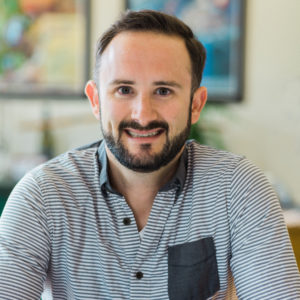 Hello there! I'm John Doherty and I am the founder of Single Geared. I am also the CEO/founder of Credo and a digital marketing/SEO professional by trade.
I grew up in Harrisonburg, Virginia as the middle of three sons. I started off my sports life playing team sports like baseball and soccer, and was always a fairly good athlete. Around the end of middle school I started aggressive rollerblading and lost interest in team sports.
At the age of 12 I started skiing at our local mountain Massanutten (yes, seriously). So I grew up skiing East Coast ice, and over time I skied a lot of freestyle, with a bit of skiercross thrown in, while also barreling down the slopes as fast as possible and launching anything I could.
I worked the ski lifts for six seasons, first as a ticket checker then actually running the lifts and loading/unloading people, to get the free ski pass. I also worked at the local ski shop for two years in college. During that time I learned about selling gear bought cheap on Ebay for a profit. I should've paid more attention to that and applied it to my own businesses earlier.
I've lived a lot of places – Washington DC, the Swiss Alps of Switzerland, Philadelphia, Brooklyn, San Francisco, and now Denver. During some of those years I was more active and others way less, but since about the age of 30 I've been extremely active again.
My wife Courtney and I moved to Denver at the beginning of 2017 to be closer to the mountains, and now I find myself wanting to be in them as much as possible when not traveling.
Single Geared is my labor of love and passion project to provide high quality gear reviews and also tell the stories of people doing interesting things outdoors, or to let them tell their own stories on the platform I've built.
That's the vision at least.
The Single Geared Evolution
I first bought the Single Geared domain back in 2013 to build a website about the single speed bicycle culture in New York City.
After about two weeks I realized I wasn't really passionate about that, so I made the site into a site where I could share trials and tribulations of a young professional. I wrote a few things I was proud of, but ultimately it was self indulgent and so the site sat completely dormant for about two years.
So now I'm giving it another go. I love the outdoors industry and have always wanted to do a media company, so I figured why not use my audience-building skills from my digital marketing career and write about the things that I love doing?
I'm glad you're here. If you want to help out or get involved, or just say hi, feel free to email me john@singlegeared.com
Adventure photos
Here are some photos from my wife's and my adventures.