REI Co-op Men's 650 Down Vest Review
Last year I made a confession that I might be wrong about puffy jackets that lack hoods. It's taken me a long time to get here, but here we are.
To test out my theory and try to learn if I am indeed wrong, in April of 2018 REI Denver was having their "clear out the winter gear and make room for the summer gear" sale and I decided to buy their 650 down vest since it was approximately 30% off.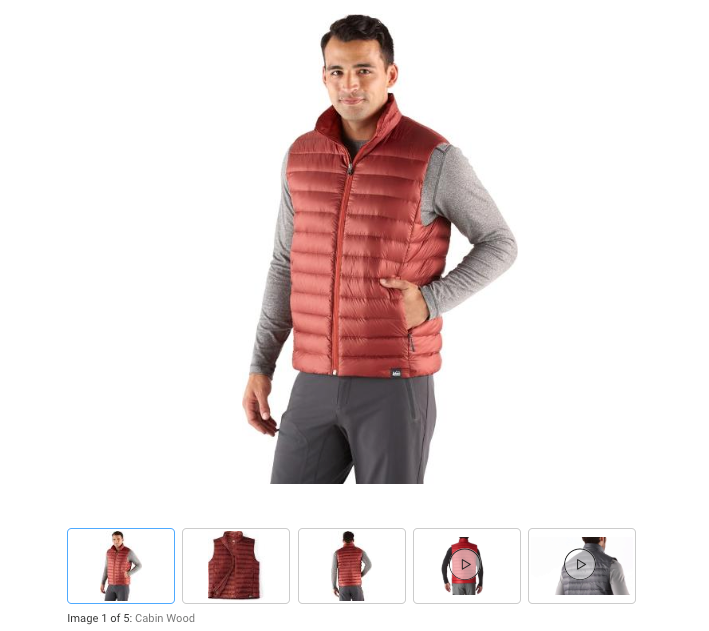 Here is mine. I am 5'9″ and weigh ~155-160lb right now, and I got a size small: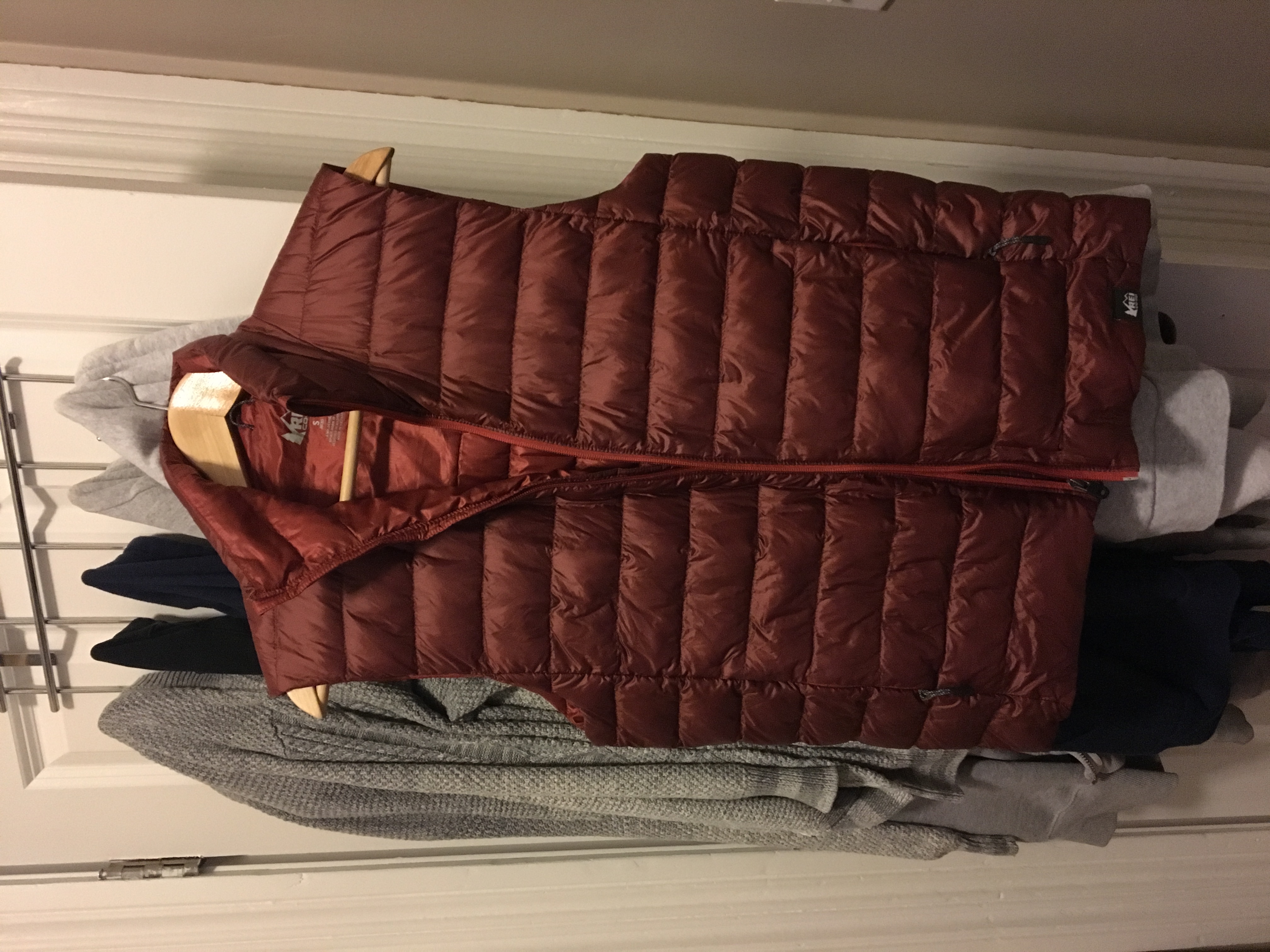 I've now worn this vest around Colorado, New Zealand (in April 2018), New York, Alaska, and Montreal Canada. I have to say: I love this piece of equipment.
Why vests are great
In my career, I have been a digital marketer for the last 8-10 years. In the technology world it is a running joke that all of the venture capitalists (VCs in tech speak) wear Patagonia fleece vests over their gingham shirts.
I've joked on them too. But last year here in Colorado I was searching for something that wasn't going to be as heavy as my Ghost Whisperer and that I could use when active in the mountains.
My friend Jesse showed up at dinner one night wearing a vest that I had been eyeing (the Bivy) and so I asked him about it. His words (paraphrased though not by much):
"Bro it's awesome. My body stays warm and my arms stay free."
Sold.
Features of the REI 650 Fill Men's Vest
This REI vest is pretty minimal, but has what you need for a day out where you need to keep your core warm:
Nylon shell fabric treated with a durable water repellent (DWR) finish sheds light rain and snow, and provides wind resistance
Highly compressible; packs into left-hand pocket
650-fill-power down is lightweight and has an impressive warmth-to-weight ratio
Full-length front zipper; zip hand pockets
There is no hood, but at just 7.5 ounces that means you can bring it along or layer it easily under a shell to keep you warm as well. Of course, you're not going to love wearing this while you're sitting at the crag or stationary doing anything in cooler weather, but that's not what vests are meant for!
This vest is made for hiking/trekking in semi-cool temperatures. I wore it hiking around the Routeburn Track in New Zealand back in April where the weather was transitioning from early to mid-late autumn. It was definitely too cold for just a t-shirt, but my Ventrix jacket was too much.
This vest was perfect.
Why get a vest
If you cannot tell, I am a vest convert for the right situations.
A vest is better than another kind of jacket when you:
Are being active, such as hiking;
Get too warm with a full puffy jacket, but it's not warm enough to go without;
Are heading to a meeting to give a company money.
Just kidding on the third one (kind of).
If you're not convinced, then try to find one that's on sale. I got mine for ~$40 at the REI spring sale in March-ish 2018. I'll admit that it was an impulse purchase because I had been eyeing it all winter, but I am glad I did it.
Downsides to this vest
Like anything, this vest has some downsides.
First, it doesn't breathe well. If you're really sweating, then this thing is warm and will not let the sweat out.
Second, it's not waterproof. This should go without saying, but it's not something you wear in downpours and expect it to keep you dry. It's down. It should not get wet.
Third, there is only one inside pocket and it doesn't zip. Not a huge deal, but I'm not exactly sure what the pocket is best used for. I mean, I'm not wearing this as an outside layer and thus I'll put goggles in it. My sunglasses or phone might fall out of it.
And fourth, it does leak out insulation a bit especially if you are doing a lot of sitting and squirm like I do. I have multiple black hoodies (my standard around-the-house warm top) that are covered in tiny white feathers. A lint roller removes them, but it's still a downside.
Would SingleGeared recommend?
All that said, I really like this vest and would definitely recommend it if you are looking for a not-expensive puffy vest to wear while hiking or as a layer.
Single Geared is an advertising supported website and includes affiliate links. If you click on a product and purchase something from that website, we may be compensated. Learn about our advertising policies here.