Black Diamond Revert Ski Review
I skied the Black Diamond Revert ski (2013-2014 version) for two seasons when we lived in California. While I rented them from Sports Basement Berkeley, which is basically the coolest store ever because it's in an old hockey rink building, they had an AT setup and served me well for two years before I bought my Black Crows Navis Freebird.
Photo(s)
Here's a shot of the skis I actually skied: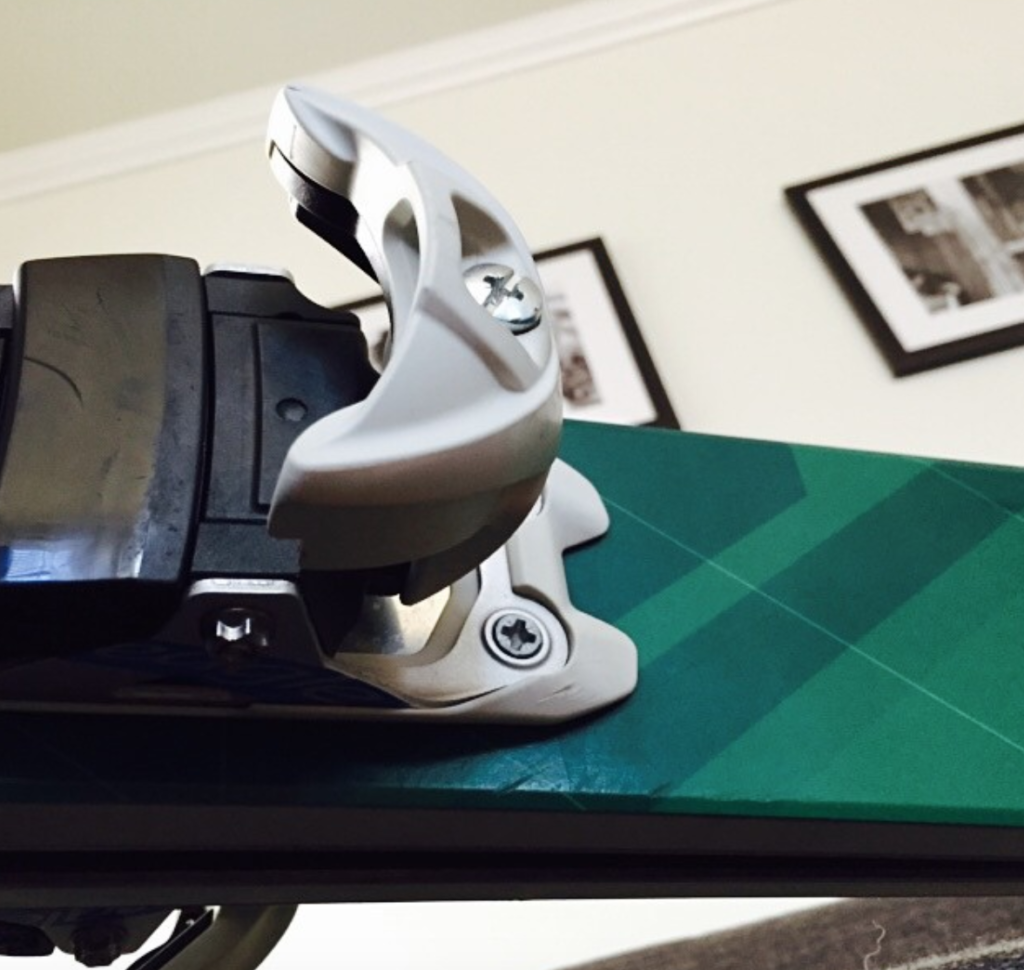 And their "professional" photos. What a model.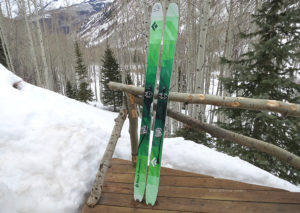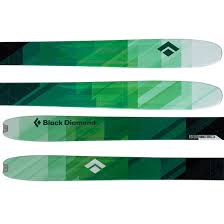 These skis are super fun to ride and super fun to look at. I got almost as many questions about them as I get about the Freebird, mostly because they scream loud.
How they ski
I had a great time out on the Revert each time I got out.
The Revert have a very slightly upturned tail with a notch to keep your skins in place, and with a slight rocker on the front and the back they ski shorter than their real length.
This is important. With dimensions of 122/95/109, I skied the Reverts in a 181cm. The mount was slightly more forward than I have been used to in recent years, so they actually felt somewhat short for what I was trying to accomplish. Though to be fair, with the winters we had in California those couple of years I wasn't minding it too much.
This said, I skied them for 4 days in Colorado and some days at Mt Bachelor in Oregon where we had mid-calf to almost knee-deep snow and I never felt bogged down on them.
In fact, the Reverts were very forgiving. I grew up skiing East Coast ice (and skiing it hard), so learning to ski powder has been a change for me. The Reverts were a fantastic ski to ride while getting my powder legs underneath of me.
Black Diamond Revert Specifications
The Revert came in four lengths:
As pointed out above, the skis had a rocker to them front and back. Here are the official specs:
| | | | | |
| --- | --- | --- | --- | --- |
| Size (cm) | 165 | 173 | 181 | 189 |
| Tip Width (mm) | 119 | 120 | 121 | 122 |
| Waist Width (mm) | 95 | 95 | 95 | 95 |
| Tail Width (mm) | 107 | 108 | 109 | 110 |
| Turning Radius (m) | 20 | 21 | 22 | 23 |
| Indiv. Ski Weight (g) | 1600 | 1650 | 1750 | 1800 |
They're out of production, what now?
The Black Diamond Revert went out of production after the 2013-2014 season. If you wanted them but now cannot find them (though you may be able to find them on clearance somewhere or on Craigslist), there are the skis we recommend instead.
Black Diamond Helio 116/105
An ultralight powder ski with the chops for serious technical lines, the Black Diamond Helio 116 ski eats up deep snow far from the trailhead. Thanks to its pre-preg carbon fiber layup, the Helio is light enough for remote expeditions and 10,000-foot days, while maintaining the torsional stiffness and smooth flex needed to charge through deep pow or variable crud. Early rise in the tip and tail improves flotation and trail-breaking efficiency, and an ABS tail protector also has an integrated skin-clip tab to keep your skins secure.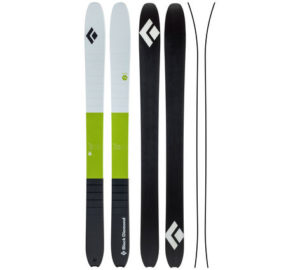 DPS Wailer 99 168/176/184
For committed backcountry skiers who demand both easy uphill access and performance on the way down, DPS Wailer 99 backcountry skis have a pre-preg carbon fiber layup that makes them extremely light.
Specs include:
Tip and tail rocker gives maximum flotation in powder, allowing for easy pivot in all conditions and a playful feel in deep snow while still offering stability on edge
Lightweight balsa core with pre-preg carbon and fiberglass laminate is torsionally stiff with plenty of edge grip and damping
High graphite World Cup race bases are durable and fast over the snow
Full cap textured polyamide topsheet stands up to frequent ski bang

Single Geared is an advertising supported website and includes affiliate links. If you click on a product and purchase something from that website, we may be compensated. Learn about our advertising policies here.