2017 Black Crows Navis Freebird Touring Skis Review
The Black Crows Navis Freebird have quickly become one of the most beloved backcountry and all-around skis.
Coming from the Chamonix, France based Black Crows ski company, the Navis is made to play in the big mountains while also not weighing you down and ruining a day out in the mountains.
I bought a pair of the Navis Freebirds in December 2016 and skied them during the 2017 season, and will ski them again in the upcoming 2017-2018 ski season here in Colorado.
Paired with the G3 Ion 12 Alpine bindings, these skis rip both in the resort and out of bounds.
Photos
Before we get into the specs, let's have a look at these beautiful beasts. Coming in the beautiful rgb(135, 236, 119) color, or #87EC77 if you're a HEX nut, these things scream "Look at me I'm fun!"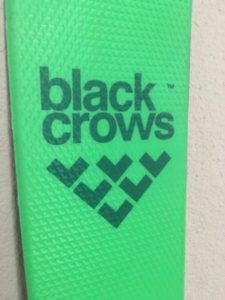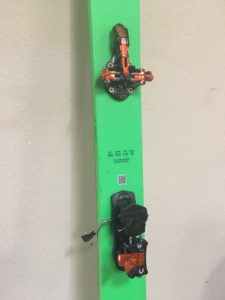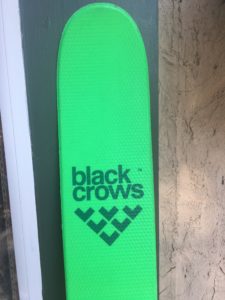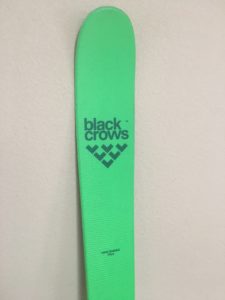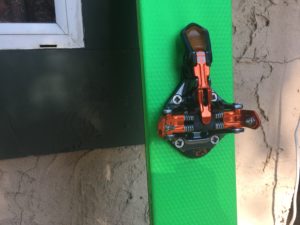 "The Corvus's more playful brother"
When I went to buy a new setup at Bentgate Mountaineering in Golden, Colorado I was between the Corvus and the Navis.
In speaking with a rep at Bentgate, he asked me about my skiing style.
Now, I grew up on the ice of Virginia's Appalachians and learned to appreciate the ice while skiing freestyle and then racing skiercross for a bit.  I really started skiing powder when living near Villars-sur-Ollon, Switzerland and then again once moving to San Francisco and skiing in Tahoe.
Now that we live in Colorado, powder is more the norm than not. But, I still enjoy playing around on the mountain, popping over little cliffs and taking some drops, and I enjoy getting some air when I can.
The gentleman helping me out at Bentgate told me:
"The Navis is the Corvus's more playful brother."
Boy has he been right.
How they ski
Simply put, the Navis Freebird is a great all-around one-quiver ski for non-icy resorts or backcountry skiing. They're reasonably light (about 3.5 pounds per ski minus bindings), stiff enough to rip groomers with minimal chatter, and wide enough to ski knee-deep powder with plenty of float.
If you're used to skiing a stiff downhill ski, these will take a bit of getting used to. You can turn them well on the slopes, but they're not a Ferrari. They're more like a BMW 5-Series – comfortable and secure with enough play to be really fun but not a tight turning radius.
Sizing
I am 5'9″ and approximately 160 pounds. I ski the 179.4cm Navis Freebird, but because of the front shovel/rocker (see photo 3 above) they ski like a 175-176cm ski. They're definitely long enough that I have to get over them, but the long-ish tail keeps them floating in powder and I never feel out of control.
I've paired them with the Ion 12 AT bindings, which are super light. Weight is extremely important to me in a backcountry binding because I'm not a marathoner with huge lungs – I'm a weekend warrior who enjoys skiing hard.
Navis Freebird Specifications
The 2017 Freebird came with three lengths:
All three have a 102mm waist (10.2cm) but their tip and tail vary slightly.
From the Black Crows site:

Single Geared is an advertising supported website and includes affiliate links. If you click on a product and purchase something from that website, we may be compensated. Learn about our advertising policies here.