Gear Steal Alert: TNF Men's Thermoball Hooded 50% off
Just came across this hot deal. One of the most highly rated lightweight hooded jackets, the North Face's Thermoball, is 50% off at backcountry.com!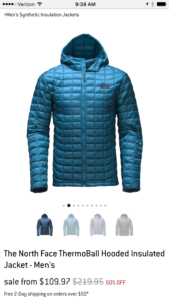 Single Geared
Average rating:
0 reviews
Single Geared is an advertising supported website and includes affiliate links. If you click on a product and purchase something from that website, we may be compensated. Learn about our advertising policies here.