Daily Gear Deals August 23 2017
We're back with some new deals! My apologies for the absence as I've been traveling in Oregon for the eclipse and my other business has taken all my free time. But, we're back.
Today's deals:
Petzl headlamps
Back to school bike equipment
Oakley shaaaaaades
Backcountry Labor Day Sale!
Rain gear
Deals under $50
Petzl headlamps 20-30% off
You have to see in all seasons, and since we're coming up to fall hiking/camping season and heading on towards winter skiing season when, we all know, it gets dark at like 3pm, time to get a new headlamp!

Bike to school bike equipment 20%+ off
Bike to school. Haha so punny. This stuff might not be sexy, but when you're stranded on the side of a road with a flat tire or a seat that won't stay up, you'll wish you had taken advantage of these lights, pumps, tools, and more.

Oakley shaaaaaades 50%+ off
I don't know about you, but I've always loved Oakley shades. And when they're this discounted, they become super worth it to buy. I might have to grab a pair of those Catalysts for myself…

Backcountry Labor Day Sale!
I love early fall, because sites are trying to liquidate their stock in order to make room for this year's stuff. So get in on Backcountry's Labor Day sale, with steals up to 50% off!
Climb
Ropes, GriGris, nuts, alpine boots, ice axes. You name it, this sale has them.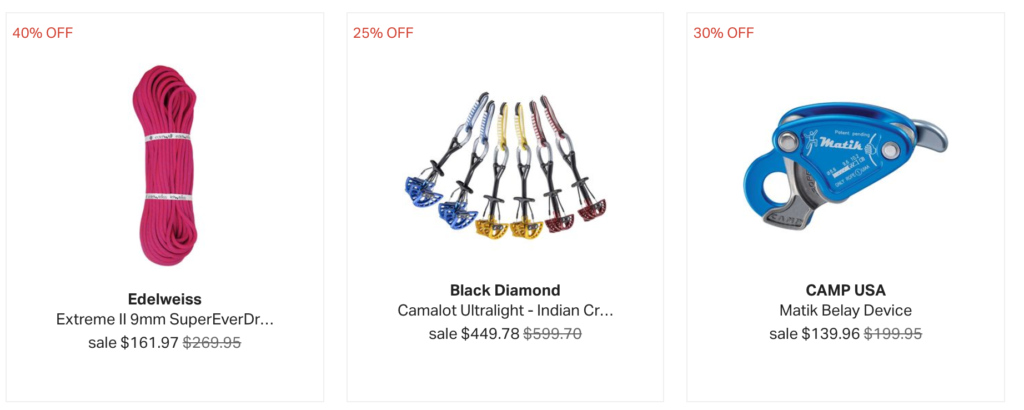 Ski
Helmets, goggles, jackets, ski, ski boots. A fantastic sale. I'd personally get this jacket if I needed it.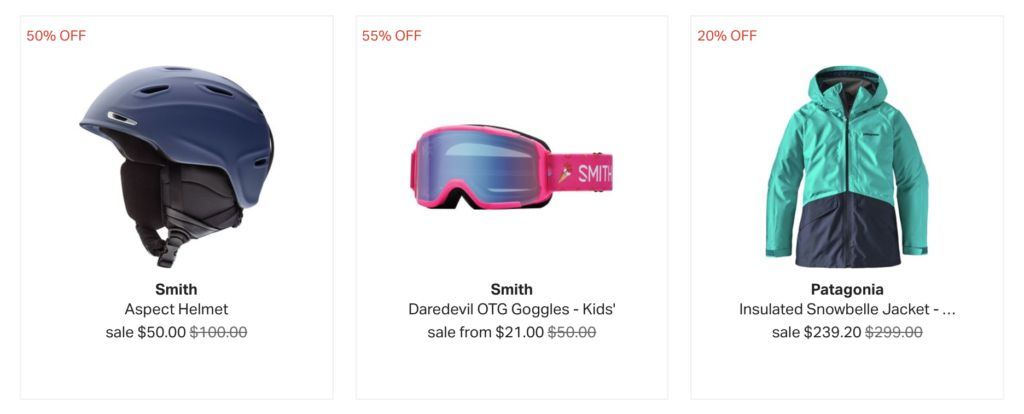 Camp 25%+ off
Fall camping season is here! Get out there while the temperatures have cooled off after a hot summer and before the snows settle in!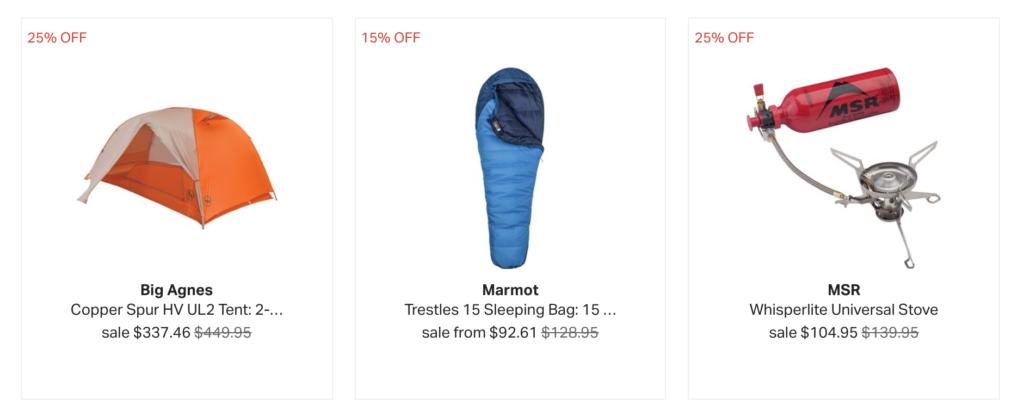 Rain gear
Ready for those fall rains, or want to get a head start on next spring's wet weather preparedness? Here are men's and women's rain clothes for ya.
Men's

Women's

Deals under $50
We all have those little things we've been meaning to buy, like a trail table, an ultralight sleeping pad, or this sweet Patagonia fleece. Get em cheap!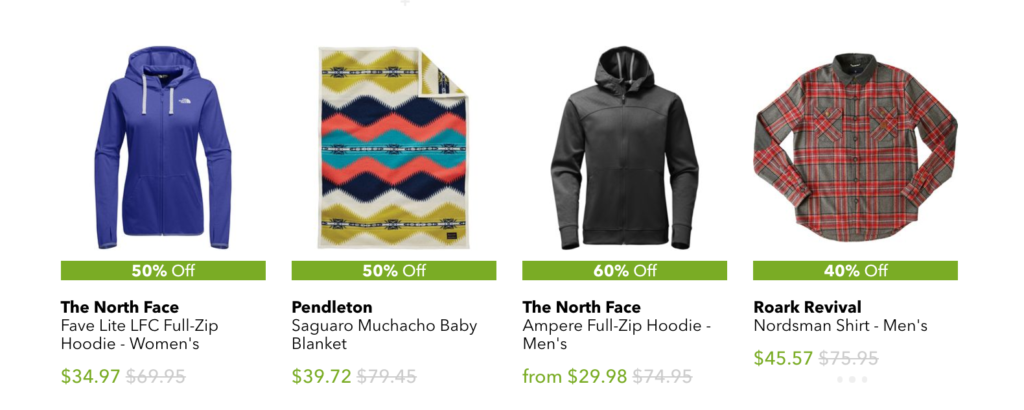 Single Geared is an advertising supported website and includes affiliate links. If you click on a product and purchase something from that website, we may be compensated. Learn about our advertising policies here.