Top 5 Fly Rods of 2020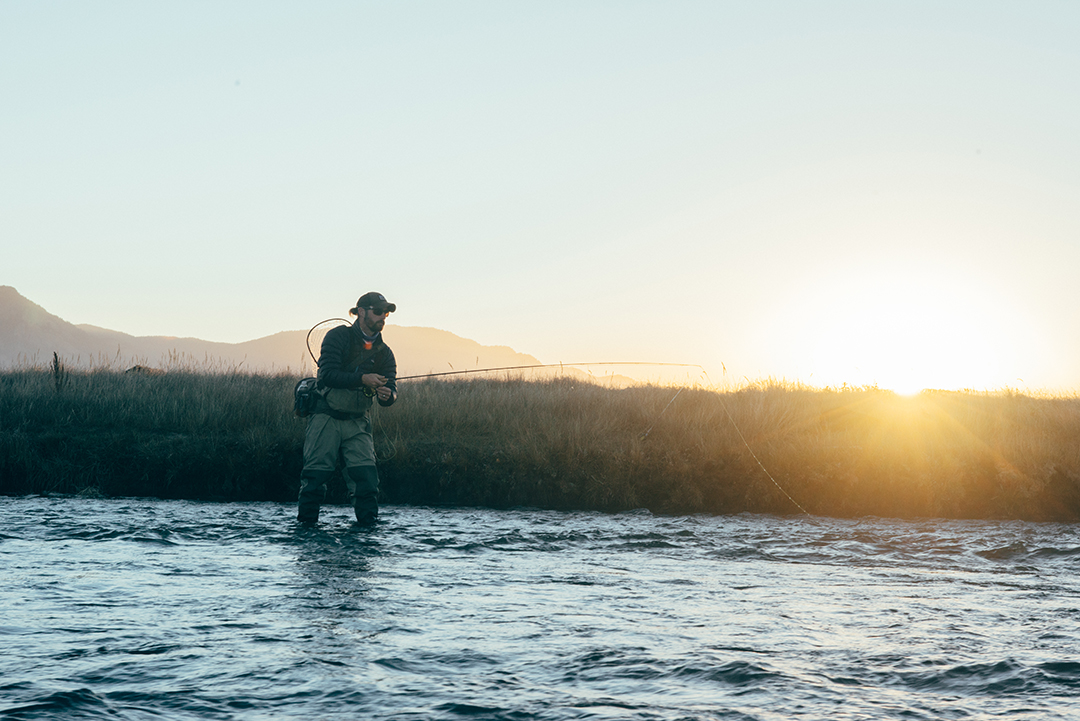 Fly rods are like unicorns. Quite the way to start off right? Think about it though. Fishermen are always having to consider so many factors when purchasing their rod. Do I want a rod that is faster and allows me to cast tighter loops? Or am I willing to sacrifice some speed for a rod that has more feel, so I don't miss those subtle strikes? Do I need a light action, medium action, or a heavier rod?
I believe rod companies are looking to push the envelope and create a rod that can answer all those questions in one offering. I am going to be focusing on the top 5 freshwater rods for the 2017-2018 season, though the 2019 versions are little changed. The rods we are going to look at have their unique attributes that make them great for many different fishing styles!
Sage X

(photo source: www.yellowstoneangler.com)
I had the pleasure of testing one of these out when the Sage on the water tour (IG #onthewatertour) visited one of our local hot spots. The rep recognized that the other guy I was with and I were guides and handed us a few to test out during our trip. This rod is fast and is known for its tight loops. I was able to get my fly farther, and with much more accuracy than I had ever been able to with my other rods. The tech behind this rod made all the difference.
Last year Sage implemented their KonneticHD Technology which allows you to have more loop control for more accuracy and power. This rod felt different than anything I had fished with before. It felt like the rod was doing more of the work than my shoulder normally was doing. I love the feel of the cast and having a fish on was a delight as well.
Sage One

(photo source: www.yellowstoneangler.com)
Also known as the "Little One" by the Sage team, the Sage One is your ideal rod for smaller water, when those little brookies are in your sites. The little one also harnesses the power of the KonneticHD Technology, but on a much smaller scale. This rod is extremely light and allows you to both cast with accuracy and feel the tiniest of strikes.
This is the rod that your buddies might give you some shit over since it's not the traditional 5 weight, but once they get to use it (if you let them), they will be heading to the fly shop to get their own as soon as possible. I love small river fishing and this little buddy makes it that much more enjoyable!
Orvis Helios 3

(photo source: Hatch Magazine)
There are two versions of the Helios 3. The 3D and the 3F. The "D" is for Distance and the "F" is for finesse. I was intrigued by this rod after seeing countless videos on their instagram of people dropping a fly line in precise places from incredible distances. The focus of the Helios 3 is ACCURACY.
The F is going to be your freshwater rig where dropping that line in the correct feeding lane or presenting that dry fly in just the right spot is crucial. You don't want to have place that fly over and over again, so why not get it right the first time? This rod does exactly that; making you much more dangerous when hunting those smart, hard to convince fish.
The D is your rig for that dream flats trip, chasing after GT or Tarpon or Permit. Again, accuracy is key when you are hucking really large fly's to get them right in the sight line of one of these incredible fish. I personally have not had the opportunity to hunt for these saltwater sweethearts, but my closest guide friends swear by this rod for its accuracy and power.
Scott Radian

(photo source: Freestone Fly Angler)
Scott rods are no joke. I have never met one that I didn't like. The Radian saw the challenge of combining a fast powerful rod with touch and feel and brought it to a whole other level. The tech behind the Scott Radian is their new ReAct Technology. It is designed to minimize all of the added vibrations that can kill your speed and accuracy as well as give you that presentation you are needing with a lighter presentation.
This is an incredible rod that will easily allow you to change your presentation from a size 24 black beauty to a fat nasty mouse pattern without having to switch rods. You will not regret this rod and is easily one of the best rods on the market, and a guides choice across the board.
G Loomis NRX LP

(photo source: www.yellowstoneangler.com)
2017 5wt Shootout WINNER, not only this year but the past four years in a row. G Loomis is an incredible brand in the fishing world, but sometimes gets overlooked by some of the bigger names like Sage, Scott and Orvis. The NRX LP out performs its competitors where it counts. It's not going to give you the distance of the Helios 3D but when you can put that fly exactly where you want it AND have the feel of a lighter presentations rig, there is not much more you could ask for in a rod.
Where this rod outperforms is in the short and medium distances that, lets be honest, is where we spend most of our time. The "LP" stand for Light Presentation and that is where you are going to be most impressed with this rod. Dry flies and small nymphs are well within this rods wheelhouse. It even handles the smaller streamers like a dream. Don't sleep on this rod, even though it has that LP in the name, it has plenty of power and precision to get your fly exactly where you want it, every single time.
Wrap up
All of these rods are top tier. Any fisherman would be ecstatic to have any one of these rods in their arsenal. Honestly I don't feel like I would be able to pick just one of these amazing rods. All I can say is, if this is where rod tech is now, I can only imagine what the next innovation is going to be!
Single Geared is an advertising supported website and includes affiliate links. If you click on a product and purchase something from that website, we may be compensated. Learn about our advertising policies here.